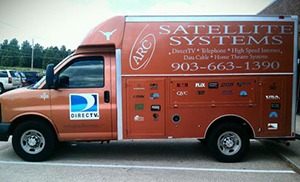 There's nothing quite like a truly immersive home entertainment experience. Being able to sit down for your favorite television show or a great movie with the best picture, sound and setup makes the entire experience that much more enjoyable. ARC Satellite Systems is ready to help you design and set up the perfect visual and surround sound installation in Longview, TX, so every viewing experience you have is the best one possible.
At ARC Satellite Systems, we bring a level of specialized dedication to your home entertainment experience that's simply unmatched by other providers. Big-box chains might claim to offer wiring services, but they're rarely done at a high level, and they're often overly-expensive. We take the time to consider every aspect of your home theater needs, so that the installation of every single piece is done with the whole setup in mind: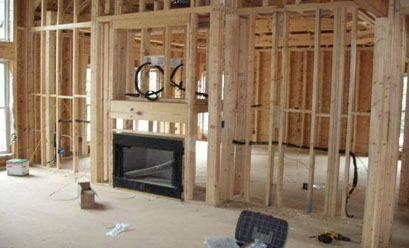 Pre-wiring for new homes:
Building a new home? We'll help wire in your home theater from the ground up. Our new home wiring abilities allow us to form the basis of your home entertainment experience, to ensure it's ready to use when you move in and easily upgraded over time. We specialize in both digital video and home audio installation in Longview, TX.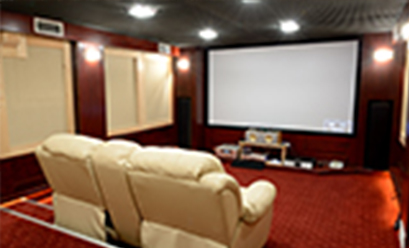 Custom home entertainment wiring:
If you're revamping your home theater to be immersive and accommodating, let us help! From televisions and speaker systems to cable boxes and media players, we'll get everything wired in and set up cohesively. You'll never watch television, listen to music or view a move the same way again.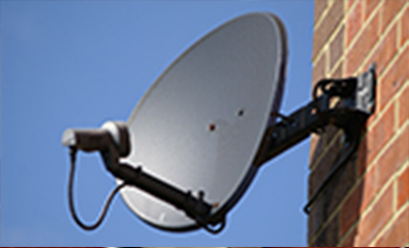 AT&T Video installation and setup:
We're a factory-preferred installer of AT&T Video systems (formally DirecTV). We'll help wire in your system, configure its setup and integration into your home theater system, and make sure everything works perfectly with your existing setup.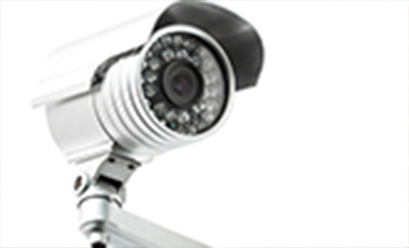 Camera system installation:
Home automation and networking have paved the way for better monitoring systems. If you want a couple of cameras keeping watch on your property, give us a call to have them set up and wired in. We'll make sure you always have an eye in the sky.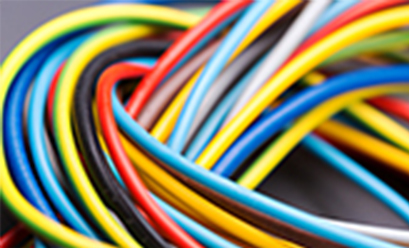 New cable and data line installation:
Whether you're upgrading your home's outdated utilities or you're building a new home that needs utilities strung in, we're ready to tackle the job. From phone lines to data cabling, we make sure your whole home is ready to support your communications needs.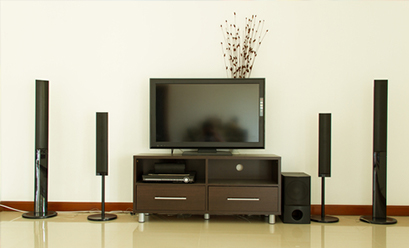 Surround Sound Installation:
If you're making some upgrades or recently purchased a surround sound system, make sure to call us. We are experts at installing surround sound systems and will get your system up and running and have you listening to it in no time.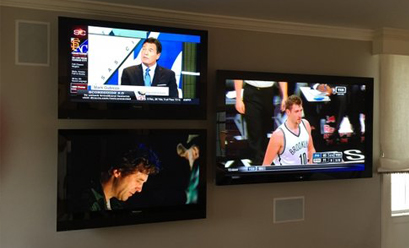 TV Mounting
Have you recently purchased a new TV? Or maybe you have decided to rearrange and want your TV mounted on the wall. Make sure you give us a call to get this taken care of for you. We have been mounting TV's for many years and will make sure that you're TV is safely secured to the wall, that everything is working properly and that you are happy with the way everything looks before we leave.
For home theater system setup and wiring, there's no better name in the business than ARC Satellite Systems. We take pride in the work we do and have a passion for helping homeowners get a tailored entertainment experience they'll love each and every day. Give us a call at 903-663-1390 to get started with a free consultation.